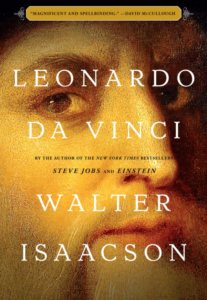 We caught up with Walter Isaacson '74 recently at the Signet Society in Cambridge, MA.
Walter was in town promoting his new biography of Leonardo DaVinci, the #1 New York Times bestseller in only its first week of publication.
Walter is stepping down as president of The Aspen Institute, a position he has held since 2003. He told The North American Pembrokian that he is looking forward to returning to his hometown, New Orleans, to teach history at Tulane.
"With all the nastiness in Washington and perilous times nationally, let's not overlook the many good things being done and problems being solved at the local level," Walter told the NAP. "It will be refreshing, even uplifting, to be at home in New Orleans and see this up close – and, I hope, to participate in it."