PEMBROKE COLLEGE FOUNDATION: 2016-2017 REPORT ON GIVING
Donors to the Pembroke College Foundation provide critical resources to Pembroke College, Oxford.
Publishing this list of those who contributed to the Pembroke College Foundation between November 1, 2016, and November 1, 2017, is but one way we have to recognize the generosity and loyalty of Pembroke alumni and friends.
We are very grateful to supporters of Pembroke, its students, and faculty, who give in such meaningful ways through the Pembroke College Foundation.
Because Pembroke's endowment is small and its needs are great, all donations, of whatever size, can make a big difference.
THANK YOU.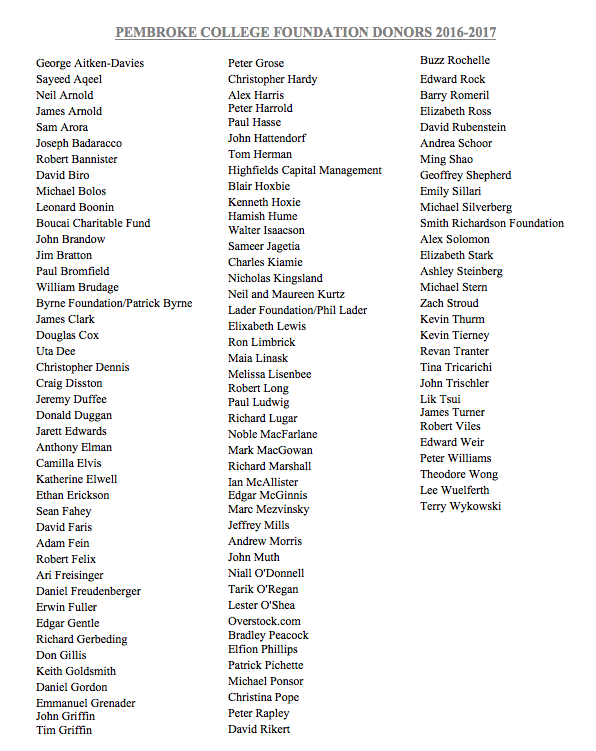 (Every effort has been made to insure the accuracy of this list. Please let us know of any inaccuracies or omissions.)