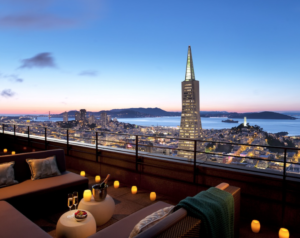 Pembroke College has scheduled several events April 6-8 in San Francisco in during the 2018 Oxford University North American Reunion.
Master Lynne Brindley and retiring Strategic Development Director Andrew Seton are flying to San Francisco to join the festivities and welcome any Pembrokians in town.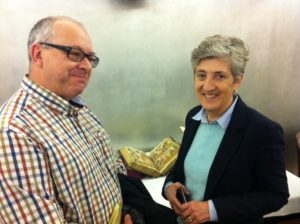 This will be Andrew's last big US 'get-together' as Pembroke's Strategic Development Director before he retires later this year.
Andrew has contributed so much to the building of the modern Pembroke under the leadership of two Pembroke masters, Lynne Brindley and Giles Henderson, and has made many strong friendships with many of North American Pembrokians. Much credit for the success of Pembroke's recent "Bridging Centuries" campaign rests with Andrew. So let's give him a hearty, well-earned send-off!
Joining the Master and Andrew in San Francisco will be Professor Andy Orchard, Professor of Anglo Saxon, the Oxford Chair once held by Pembroke's own J.R.R. Tolkien.
Pembroke has organized cocktails and dinner at the Intercontinental Mark Hopkins San Francisco on Saturday April 7 at 6:00 pm. On Sunday April 8, Jeremy Sutton '79 and his partner Peggy Gyulai will host a brunch, including a tour of Jeremy's art studios
For further information and reservation details for the Pembroke-specific events please click here.
In addition to the Pembroke events, Oxford University has planned a full schedule for the San Francisco weekend. It will be hosting a cocktails and a gala dinner on Friday, April 6 at the Westin St. Francis Hotel (Drinks Reception: 5:30 pm – 7:00 pm), and at the Ferry Building (Gala Dinner: 7:00 pm). A day-long program of academic activities is scheduled for Saturday April 7 at the Westin St. Francis Hotel.
Details of the Oxford University program for the Oxford reunion will be available soon on the University's North American website.
We hope to see you in San Francisco!